For those of you who haven't caught the Draper bug yet; Mad Men is a drama series set in the world of advertising in 1960s New York.
It is perhaps the most stylish - and best - show on television today.
The successful period design escorts back to the 60's where we are launched into a whirlwind of marriages, affairs, smoking, modernism, heavy drinking and complex relationships.
My name is Catriona and I am a Mad Men addict!
Vanity Fair directed a photoshoot involving two of the leading characters; Don and Betty Draper (played by Jon Hamm and January Jones). The images they produced are so beautiful they have to be shared; even months after they were taken!


PHOTOGRAPHY: ANNIE LIEBOVITZ
STYLING: MICHAEL ROBERTS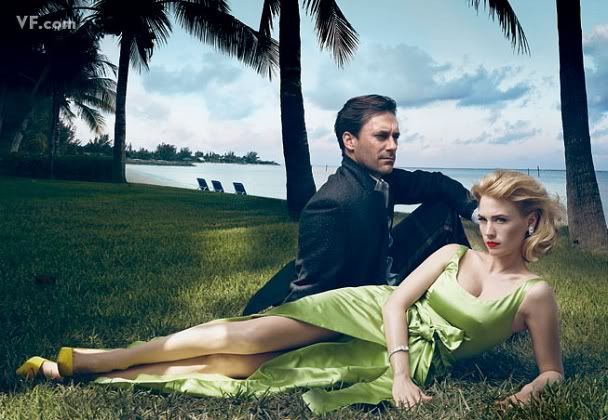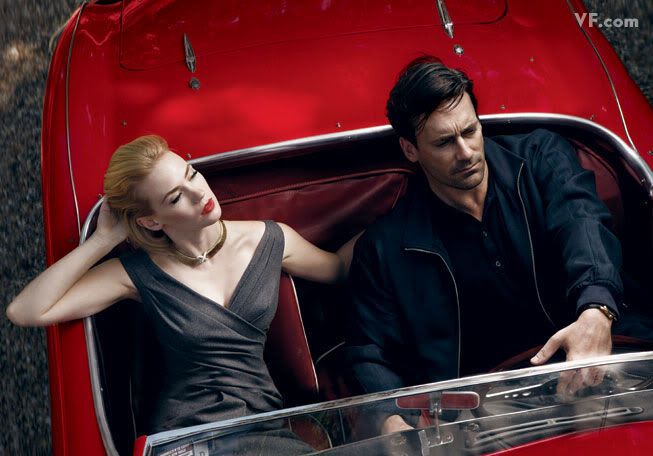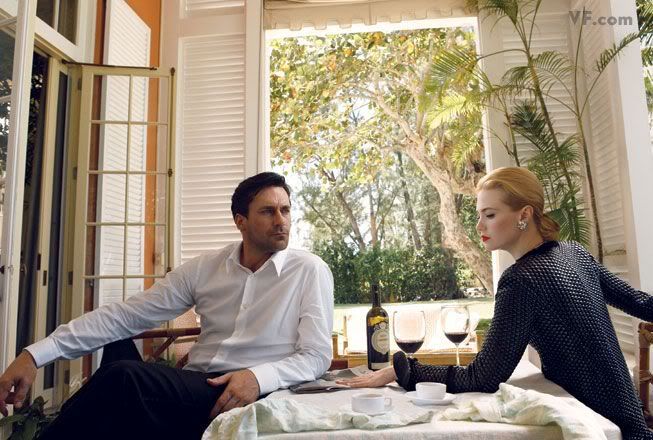 Although the real secret to the series' success is, in my humble opinon, due to the magic created through the work of costume designer
Janie Bryan. The work she has created within the series has spilled out into catwalks and ad campaigns since the year Mad Men started in 2008. From American to Chinese Vogue, and Michael Kors to Louis Vuitton, the world has gone mad for Mad Men!